This course is designed to provide a basic understanding of coral reef resilience. It includes three lessons that address the value of coral reefs, local and global stressors causing reef decline, ecological and social resilience and how managers are working to build resilience in coral reefs ecosystems.  These lessons incorporate new science, lessons learned, case studies, and practices from the online Reef Resilience toolkit www.reefresilience.org.
Duration: 1 hour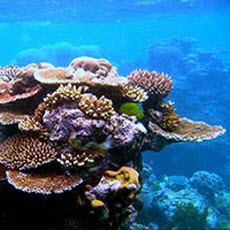 This course is designed to provide coral reef managers and practitioners in-depth guidance on managing for resilience. This course provides a comprehensive discussion of local and global stressors affecting coral reefs, guidance for identifying coral reef resilience, design principles for resilient MPA networks, methods for implementing resilience assessments, and introduces important communication tools for managers.
Duration: 9 hours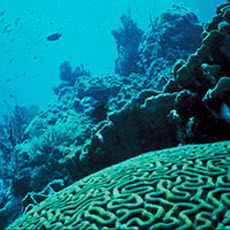 This course is designed to provide coral reef managers and practitioners with best practice guidance for common coral reef restoration techniques. This course includes six lessons that discuss strategic planning and decision-making for coral restoration, enhancing coral populations through gardening and larval propagation, restoring reef structure for coastal protection services, rapid restoration response after acute disturbances, and monitoring for restoration success. Lessons incorporate new science, case studies, and management practices described in the Reef Resilience Toolkit.